Their voices remain silent…  Yearning to be heard, the voices of their families cry out for action, justice, and closure.  From outright neglect of an administration passed to unfulfilled promises by one currently in power.  I am speaking to the issue of Missing and Murdered Indigenous Women in Canada.  This is not to take away from the importance to women all around the world who are victims, but today this is my focus.
I will start with some background information…  History shows that before colonialism, the land known as Canada belonged to the Indigenous people.  There was even public denial by former Prime Minister Stephen Harper as he stated "We have no history of colonialism…"  An online article by the Vancouver Sun, dated September 28, 2009 might show otherwise.  The article states; '…is colonialism not defined as the practice and processes of domination, control, and forced subjugation of one people to another? As most bluntly stated by Duncan Campbell Scott, Head of the Department of Indian Affairs in the 1920's:' "Our objective is to continue until there is not a single Indian in Canada that has not been absorbed into the body politic and there is no Indian question." (The Vancouver Sun 2009)
That example was merely the beginning of what other atrocities were to come.  The article also states; "And was it not Harper's government that finally issued an official apology for residential schools which separated children from their families, communities, and culture in order to 'kill the Indian in the child'. It has been extensively documented that children suffered unimaginable abuses- including sexual violence, physical beatings, emotional and psychological torture, and death – in residential schools. The traumas of this colonial legacy continues today with Indigenous people disproportionately experiencing poverty, poor health, incarceration, youth suicides, unprecedented levels of violence against Indigenous women, child apprehension, and substandard levels of access to basic needs including water and homes."  (The Vancouver Sun 2009)
As we have fast forward into a new government, there was hope that things would change.  Why?  Because the people who were trying to get elected said that they cared, were concerned for what has and keeps happening to Indigenous communities.  The words seemed so sincere, almost believable.  We want to believe, the Indigenous people want to believe…  One way to help everyone believe is to follow through on the promise to investigate into the cases of Missing and Murdered Indigenous Women.  Thanks to the Native Women's Association of Canada, here are just a few facts you may or may not have known…
"The number of missing and murdered Aboriginal women and girls in Canada is disproportionately high. NWAC's research indicates that, between 2000 and 2008, Aboriginal women and girls represented approximately 10% of all female homicides in Canada. However, Aboriginal women make up only 3% of the female population."
"Most of the cases involve young women and girls. Just over half of the cases (55%) involve women and girls under the age of 31, with 17% of women and girls 18 years of age or younger. Only 8% of cases involve women over 45."
"Aboriginal women are almost three times more likely to be killed by a stranger than non-Aboriginal women are. Of the murder cases in NWAC's database where someone has been charged,
16.5% of offenders are strangers with no prior connection to the woman or girl (in contrast, Statistics Canada reports that, between 1997 and 2004, only 6% of murdered non-Aboriginal women were killed by strangers); 17% of offenders are acquaintances of the woman or girl (a friend, neighbour or someone else known to her); and 23% are a current or former partner of the woman or girl."
You might ask yourself; "what can I do to help?"  There are simple ways to provide awareness and help support this cause.  For those with social media platforms, use them and spread awareness.  There are also opportunities to donate whether it is monetary or time.  Every little bit helps, no act is too small.  Together we can make a difference.  Their voices can be heard through not only the voices of their families and friends but through complete strangers who care to make a difference.  Help make their voices be heard!
To see more facts use the link below, also you can go to http://www.nwac.ca
https://www.nwac.ca/wp-content/uploads/2015/05/Fact_Sheet_Missing_and_Murdered_Aboriginal_Women_and_Girls.pdf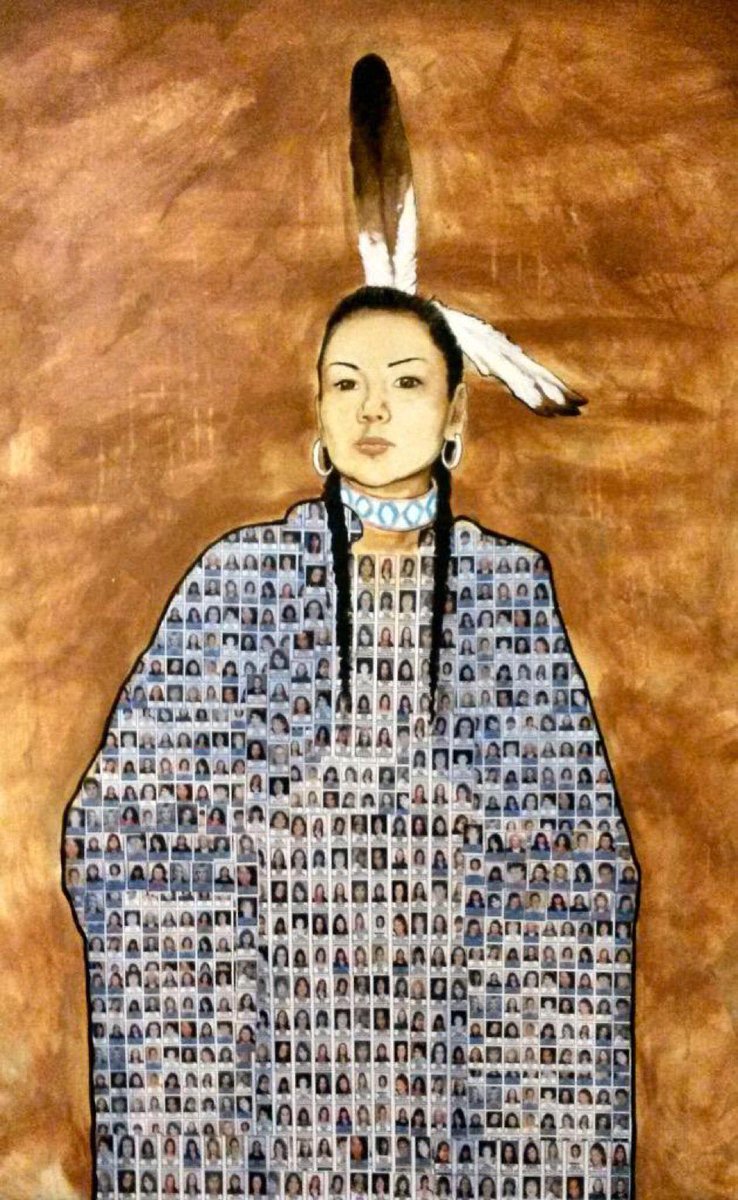 This is a work of art from Jonathan Labillois titled "Still Dancing."
<a href="https://dailypost.wordpress.com/prompts/heard/">Heard</a&gt;