Acceptance…  This is something that most of us seek, in one way or another.  For members of the LGBT community, the word acceptance begins from deep within themselves and branches out to friends, family, and society.  While there may have been strides made towards acceptance, there are still many people who cannot even show tolerance.  The reasons stem from fear to religion and numerous factors in between.  Through ignorance and uneducated opinion they have gone from men, women, sons, daughters to being labeled as perverts, deviants and as far as mentally-ill or in some countries even called criminals.  In an on-line article written by Mona Chalabi, posted by The Guardian dated May 17, 2016 it states;
"Many residents of those countries believe that being lesbian, gay, bisexual, trans and intersex (LGBTI) should be criminalized. ILGA found that 45% of respondents in Africa agreed "being LGBTI should be considered a crime" along with 34% of respondents in Asia, 17% in Europe, 15% in the Americas and 14% in Oceania." ( Chalabi 2016)
https://www.theguardian.com/world/2016/may/17/global-lgbt-rights-new-survey-ilga
When it comes right down to it though, the fact is; they are STILL and ALWAYS will be people.  People with feelings, emotions, souls, and blood running through their veins.  Today I wanted to take the opportunity to pass along some facts about the kinds of issues that involve the LGBT community.  These facts are based from LGBT youth perspectives but does not take away from the abuses suffered by adults. 
*42 per cent of LGBT youth have experienced cyber bullying
*28 per cent of LGBT youth stop going to school because of being bullied.
*LGBT teenagers are two or three times more likely to attempt suicide than other teens
*If the family of the LGBT youth does not accept them, they are eight times more likely to commit suicide than other teens.
*LGBT youth rejected by their families are three times more likely to have substance abuse problems.
*Up to 50 per cent of the youth that are on the streets living without a home are LGBT youth, who must live on the streets because of their sexual orientation or gender identification.
The facts above were taken from: https://nobullying.com/lgbt-bullying-statistics/
There is much more information out there and ways to become involved as we continue to spread awareness and bring world-wide acceptance!  "Thank you…"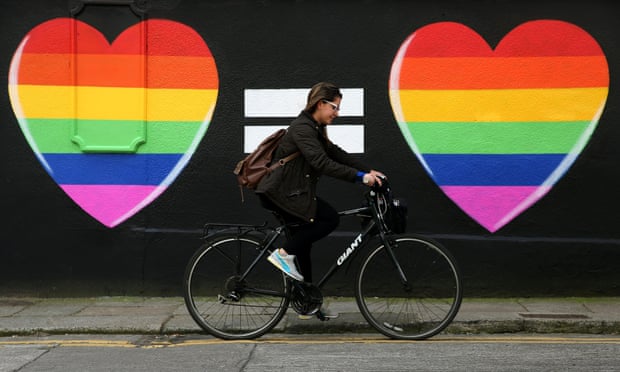 Photo by Brain Lawless/PA
https://www.theguardian.com/world/2016/may/17/global-lgbt-rights-new-survey-ilga
<a href="https://dailypost.wordpress.com/prompts/aware/">Aware</a&gt;